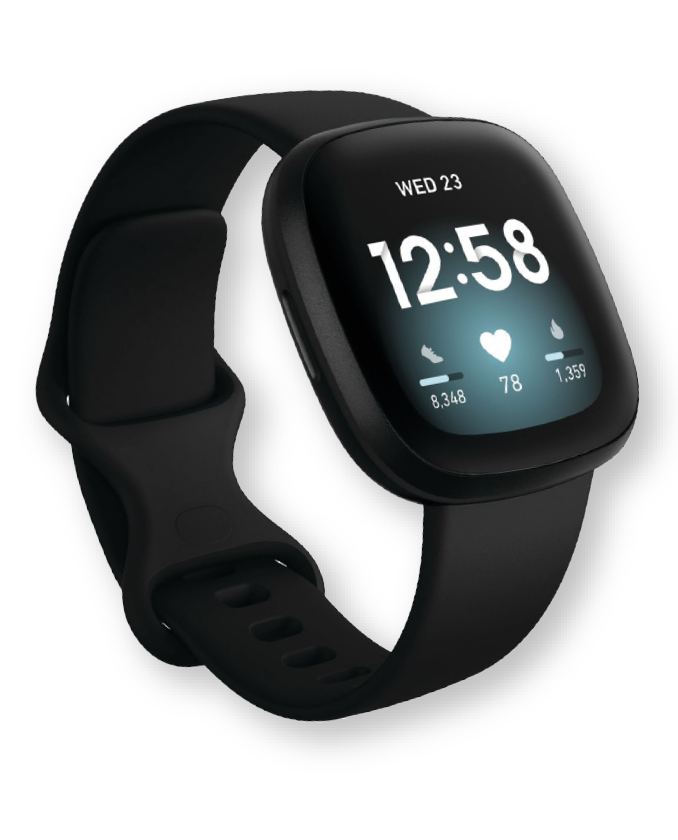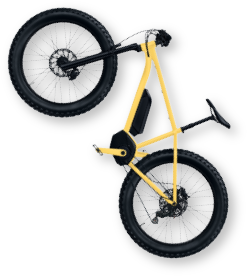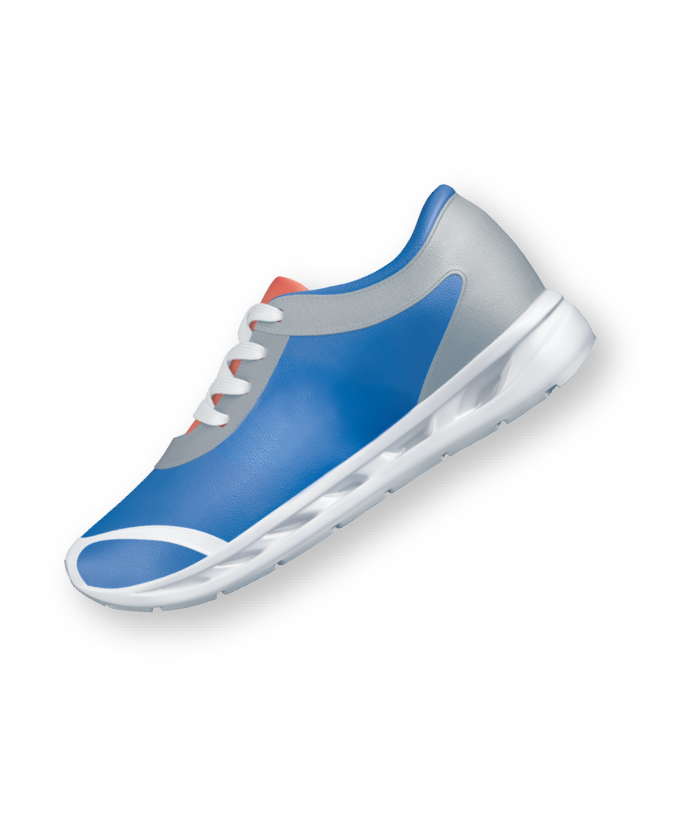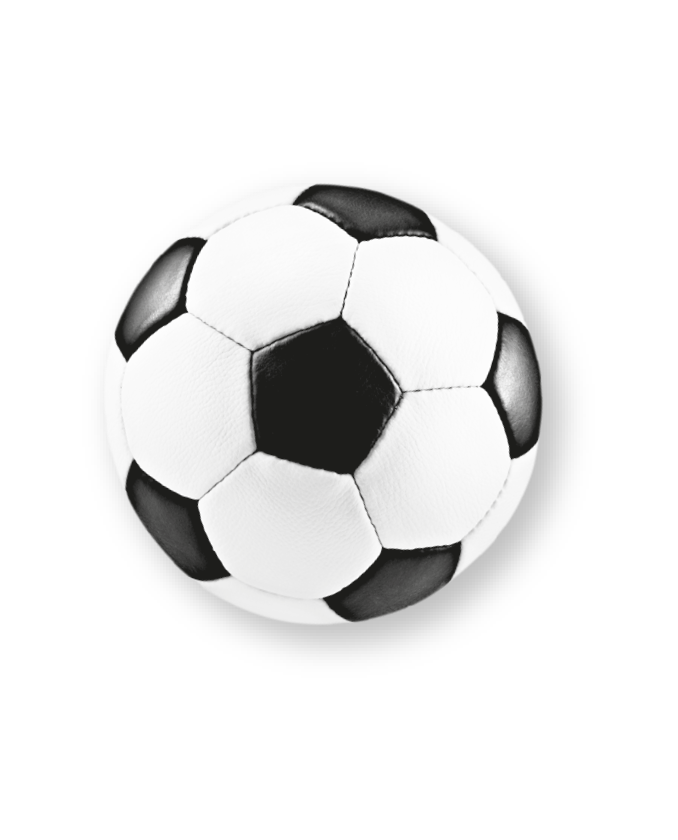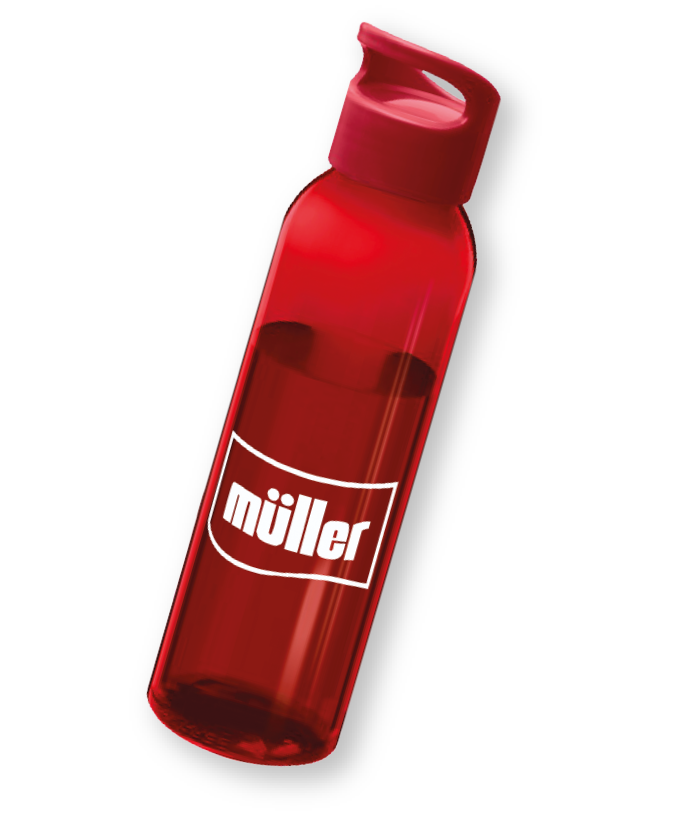 PRIVACY POLICY
Introduction
We are committed to respecting and protecting your privacy.
This Privacy Policy (Policy) (together with our Terms of Use) and any other documents referred to in it) applies to your use of mulleractivegiveaway.com (the "Site"). References to our Site in this Policy applies to the Site however you may access it, or whenever you access the Site when optimised for use on mobile or tablet devices.
This Site has been created for the purposes of the Müller Corner Active Giveaway campaign (the "Promotion").
This Policy sets out the basis on which any personal data we collect from you, or that you provide to us, will be processed by us.
For the purpose of the Data Protection Act 2018 and the General Data Protection Regulation (Regulation (EU) 2016/679), including any subsequent amending, supplemental or replacement legislation, the data controller is Muller UK & Ireland Group LLP.
This Policy is regularly reviewed to ensure that we continue to serve your privacy interests. We reserve the right to update this Policy from time to time, with any updates published on our Site. We therefore encourage you to review our Policy periodically for the most up to date information on our privacy practices. We will not however substantially change the way we use personal information you have already provided to us without the appropriate prior agreement. By continuing to use our Site after a Policy change you are indicating your acceptance of the revised Policy terms.
You do not need to register to browse our Site, and this Policy sets out how we will use your personal information, regardless of whether you register with us, when you are generally browsing and using our Site.
Please read this Policy carefully before you browse our Site and/or register with us. If you do not agree with the ways in which we intend to use your personal information then please do not continue to use our Site.
What information do we collect and how do we collect it?
We may collect and process the following personal information about you:
Information you give us. You may give us information when you:

enter your name AND email address into our Site so that you can create a valid entry into the Promotion.
Your payment information so that we can administer your refund.
correspond with us by phone, e-mail or otherwise in respect of the Promotion.
This includes information you provide when you report a problem with our Site or your registration on our Site or use of it with us.
If you tell us that you have any specific requirements relating to your health when contacting us (for example, if you are lactose intolerant and choose to provide us with such information in order to assist your query) then we may record this information so that we are able to assist you.
Information we automatically collect. Depending on your device settings (see our Cookie Policy within this document), whenever you interact with our Site, we may automatically record information from your browser or device. This may include.

technical information, including the Internet protocol (IP) address used to connect your computer or other device to our Site, your login information, browser type and version, time zone setting, location data, browser plug-in types and versions, operating system and platform.
information about your visit to our Site, including the full Uniform Resource Locators (URL) clickstream to, through and from our Site (including date and time); time of day; page response times, download errors, length of visits to certain pages, page interaction information (such as scrolling, clicks, and mouse-overs), methods used to browse away from the page, devices used to access our Site and any phone number used to call our customer support services number.
Information about your use of our App, including what device you access it from and how frequently you access it.

Information we receive from and share with other sources. We work closely with the following third parties:

third parties who may process your personal data to help administer the Promotion including:

Fluid Vision Limited – a company registered in England with company number 07144855, whose registered office is at 3 Thorpe House, Thorpe Street Macclesfield SK10 1LJ.
If you would like further information about how these third parties treat your personal information, please contact them and ask to see a copy of their respective privacy policies.
How do we use your information?
We respect your privacy and we will treat all personal data received from any visitor to our Website as confidential. It will only be used for Müller business purposes or on our behalf by third party agents selected by us in connection with this Promotion and who have agreed to keep it confidential and who will only use it for Müller business purposes.
We may disclose your personal information to third parties if we are under a duty to disclose or share it in order to comply with any legal obligation, or in order to enforce or apply our Terms of Website Use or where we think it appropriate to protect the rights, property, or safety of us, our staff and contractors and partners, visitors to our Site, our registered consumers, or others. This includes exchanging information with other companies and organisations for the purposes of fraud protection and anti-money laundering.
We may also share your personal details with any person (and their and our legal and professional advisers for this purpose) with whom we are negotiating any sale, transfer or re-organisation of our business. If this proceeds, the acquiring party of the business or part of it, may use your personal information in the same ways as set out in this Policy.
How do we store your information?
All personal information you provide to us will be stored on our secure servers or those of third parties or contractors we engage to help us run our business. We will keep information no longer than we need to for the purpose for which we collected it. The period of time for which we keep personal information depends on any legal retention period to which we are subject and according to business needs. If you have registered with us then we will keep your personal information for at least as long as you are registered with us.
The personal information that we collect from you may be transferred to and held by us, or third parties/contractors at a destination outside of the European Economic Area that does not have equivalent data protection laws to those in the UK. Whenever we transfer your personal data out of the EEA, we ensure a similar degree of protection is afforded to it by ensuring at least one of the following safeguards is implemented:
We will only transfer your personal data to countries that have been deemed to provide an adequate level of protection for personal data by the European Commission;
Where we use certain service providers, we may use specific contracts approved by the European Commission which give personal data the same protection it has in Europe;
Where we use providers based in the USA, we may transfer data to them if they are part of the Privacy Shield which requires them to provide similar protection to personal data shared between Europe and the USA.
Unfortunately, the transmission of information via the internet is not completely secure. Although we take appropriate measures to protect your personal information, we cannot guarantee the security of your personal information transmitted to our Site and any transmission is at your own risk. Once we have received your information, we will use security procedures and security features to try to prevent unauthorised access. We ask you not to put any details that are particularly private into free text fields.
Links to other websites
Our Site contains links to and from the websites of our partner networks, advertisers and affiliates including social media sites. If you follow a link to any of these websites, please note that these websites and any services that may be accessible through them (including those linked to your location) have their own privacy policies and that we do not accept any responsibility or liability for these policies or for the processing of your personal information by those parties. Please check those policies before you submit any personal information to these websites.
Changes to this Policy
We review the ways we use your information regularly and, in doing so, we may change what kind of information we collect, how we store it, who we share it with and how we act on it.
Any changes we may make to this Policy in the future will be posted on this page. Please check back frequently to see any updates or changes to our Policy.
Contact us
If you have any questions, comments or requests regarding this Policy please address them to:
Email: consumers@muller.co.uk
Postal: Müller Customer Services, Shrewsbury Road, Market Drayton, Shropshire TF9 3SQ, England
Telephone: +44 (0) 1630 692000
Last Updated: December 2021

Who we are
Our website mulleractivegiveaway.com (Site) is operated by Muller UK & Ireland Group LLP (we or us).
We are a private limited partnership registered in England with partnership number OC384928. Our main trading address is Tern Valley Business Park, Shrewsbury Road, Market Drayton, Shropshire, TF9 3SQ.
Please read this policy carefully before you browse our Site, contact us and/or register with us. If you do not agree with the ways in which we intend to use cookies on our Site then please do not continue to use our Site.
Information about our use of cookies
A cookie is a simple text file that is stored on your computer or mobile device by a website's server and only that server will be able to retrieve or read the contents of that cookie. Each cookie is unique to your web browser. For further information please see http://www.allaboutcookies.org.
Our Site uses cookies to distinguish you from other users of our Site. This helps us to improve our Site to give you the best possible experience whilst using it.
By continuing to browse and use our Site, you are agreeing to our use of cookies in the ways explained in this policy.
A cookie is a small file of letters and numbers that we can store on your browser or the hard drive of your computer, mobile phone or tablet.
We use the following cookies:
These are cookies that are required for the operation of our Site. They include, for example, cookies that enable you to log into secure areas of our Site, use the shopping cart and checkout. We use a third party payment solution for checkout on our Site so may need to share information with them for this purpose. We may also need to share your information with our partners so that they may help us to deliver your order to you. Please see our Privacy Policy for further information.
Our cookies help us:
Make our Site work as you'd expect
Save you having to login every time you visit our Site
Remember your settings during and between visits to our Site
Improve the speed/security of our Site
Allow you to share pages with social networks like Facebook and Twitter
Below is a list of all cookies we use on our Site and what they are used for:
: These cookies are used for the temporary storage of the state of the website for a seamless user experience when the website is recalled.
: This cookie ensures the secure provision of the service complying with the parameters set by coupon publishers.
All strictly necessary cookies set by us will automatically expire within one year after your last visit to our website.
Granting us permission to use cookies
If the settings on your browser or software are adjusted to accept cookies then we take this, and your continued use of our Site, to mean that you agree to our use of cookies in the ways described in this policy. You can delete any cookies stored on your computer but this may prevent you from getting the most from your next visit to our Site.
Managing cookies
You can block or disable cookies by activating the setting on your browser that allows you to refuse the setting of all or some cookies. However, if you use your browser settings to block all cookies (including essential cookies) you may not be able to access all or parts of our Site. You can find out how to do this for your particular browser by clicking "help" on your browser's menu.
It may be that your concerns around cookies relate to so called "spyware". Rather than switching off cookies in your browser you may find that anti-spyware software achieves the same objective by automatically deleting cookies considered to be invasive.
Third Parties
Please note that third parties including search engines and social media websites may also use cookies, over which we have no control. These cookies are likely to be analytical/performance cookies or targeting cookies.
Last Updated: December 2021